When you think of the definition of "home", you envision something that is welcoming and relaxing, and something that encompasses your everyday way of living. The group homes of Friendly People That Care are just that; they each offer a safe, unique and welcoming atmosphere that each consumer can eventually call their "home."

The staff at Friendly People That Care are specially trained in CPR/First Aid, Medication Administration, Clients Rights Confidentiality, NC-I, Bloodbourne Pathogens, among other certifications. We take the time and effort needed to effectively train our staff to ensure the highest quality service inside and outside of the group homes for our consumers.
Our Day Program
Our day program facility provides organized developmental activities for adults with developmental disabilities to prepare the individual to live and work as independently as possible. The activities and services of an Adult Developmental Activities Program are designed to adhere to the principles of normalization and community integration aimed at increasing age-appropriate actions, images and appearance of the individual.

Friendly People That Care provides activities to include group and independent activities, personal and community living skill development, adult basic education and long-term support and follow-up. The amount of time devoted to these areas varies considerably depending on the needs of the clients served.
Contact
Day Program
485 Shepherd St.
Winston-Salem, NC 27103
Phone: (336) 829-5938
Fax: (336) 829-5992
Hours of Operation
Monday-Friday: 8:30am-2:30pm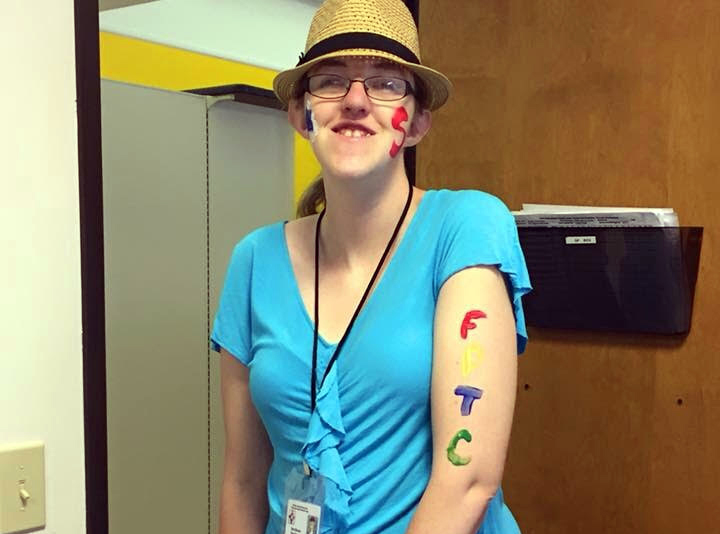 ALTERNATIVE FAMILY LIVING (AFL)
Alternative Family Living provides habilitation services aimed at assisting the participant to acquire, improve, and retain skills in self-help, general household management and meal preparation, personal finance management, socialization and other adaptive areas. Training outcomes focus on allowing the participant to improve his/her ability to reside as independently as possible in the community.
AFL offer assistance in activities of daily living when the participant is dependent on others to ensure health and safety within their own home.
RESIDENTIAL SUPPORT
Residential support consists of an integrated array of individually designed training activities, assistance and supervision. Residential support are provided to individuals who live in a community residential setting that meets the home and community based characteristics.
day support
Day support is primarily a group service that provides assistance to the participant with acquisition, retention, or improvement in self-help, socialization and adaptive skills. Day support are furnished in a non-residential setting, separate from the home or facility where the participant resides. Day support focus on enabling the participant to attain or maintain his or her maximum functional level and is coordinated with any physical, occupational, or speech therapies.
community networking
Community Networking services provide individualized day activities that support the participant's definition of a meaningful day in an integrated community setting, with persons who are not disabled. This service is provided separate and apart from the participant's private residence, other residential living arrangement, and/or the home of a service provider. Services are designed to promote maximum participation in community life while developing natural supports within integrated settings.
Community Networking services enable the participant to increase or maintain their capacity for independence and develop social roles valued by non-disabled members of the community.
Let's Chat!
Use the form below to contact us regarding your inquiry. Please be as detailed as possible. To help us best service your inquiry, we recommend that you first describe the issue you're having before telling us what you want to achieve. You may also email or use the contact form below.

For job opportunities, please email us your resume. We're always looking for new and exceptional talent to join our workforce.
Join Our Team!
Text "65553" to 844-311-6432, and you will receive a link to apply for a position.